Pet care, reaction of pets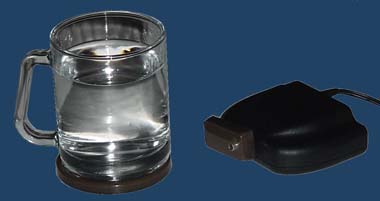 Very interesting is the reaction of cats to the Chi generator®: quite often they play with the output, trying to catch the "little blue flame" that some people (especially children) can see as well. In general, cats and other animals feel very comfortable when thay are close to any source of Chi energy.
A Chi generator® energizes pets just as well as it can energize human beings.
In addition to that, Chi energy can contribute to your pet's overall well-being and health by energizing and balancing it.
Charge the water that your pet drinks with the AO 2000, charge the food it eats and energize the supplements and herbs that you give to your pet. If you have a Chi generator® exclusively for your pet, you can put a transfer disk onto its collar or put it into the place where your pet sleeps. A connection of 15 to 30 minutes a day is sufficient for a cat.