Living Water to enhance meditation, esp and other skills
The Chi Generators® are great tools to enhance any mind function for learning, artistic inspiration, intuition, intelligence, ESP and psychic capabilities.
Traditionally, low frequencies have been connected with specific intellectual capabilities. These effects have been well established and they have been tested repeatedly by scientific methods.
Therefore the LPOG 2400 HD with its multiple selection of frequencies is the ideal tool.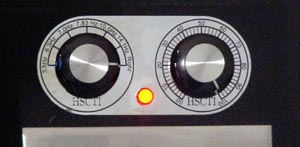 Since the EPU 2000 Chi Generator® can be set to precise low frequencies, it is naturally an ideal tool to enhance capabilities such as ESP, psychic skills and meditation practices, all of which are closely connected to "alpha" frequencies and lower.
To boost ESP and psychic skills, use 6.3 Hz on your Chi Generator®, while you can boost meditation with the Schumann resonance of 7.83Hz. Water that was revitalized with the AO 2000 which runs on 7.83 Hz is excellent for this purpose.